More advice on teaching English in Japan

>Hi Muskie,
>
>Thank you for sharing your experiences and knowledge with me.  You don't 
>understand how much you've helped me.  The websites for Nova, Aeon, and Geos 
>are all pretty much the same in terms of explaining pay, vacation, 
>expectations, etc.... 

There are more major chains than this. ECC is very big, they had a school in Toyohashi. I never had much to do with their teachers though. I don't know anyone well who works for them. A fifth school though they have the strictest requirements (to work there) and seem to charge the most is Berlitz. Berlitz and even Geos have schools outside Japan so if you become a career English teacher you could transfer to Hawaii or something.

>
>I'm just wondering how much money you brought with you to Japan and if what 
>you made at Aeon allowed you to live quite comfortably.  Also, did you do 
>much travelling while you were there?
I got talked into deceiving the Japanese government slightly and went as a working holiday visa holder. This helped out Aeon. I was always doing stuff to help out Aeon. I advise against it. They are a giant machine and they take in people and they spit them out. I had to have about $2000 Canadian in yen. This was OK but then I sent some of it back cause all my bills were back home. The first month or two until you get used to budgeting can be a bit rough.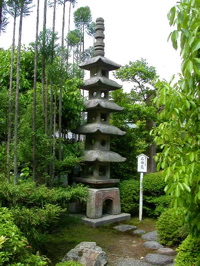 Everyone, and I mean everyone pays 250,000 Yen a month. It is the minimum government mandated sum for teachers with a bachelors degree. The visa in your passport won't say teacher, it will say cultural something or other. All the major chains start you out there, though officially Aeon pays 255,000 that is before taxes, and before they take money for rent. You basically pay Aeon 50,000 or so for rent and they pay the extra (if there is any) to the landlord. You seem to get over 200,000 yen in take home pay or right around that. This is over 2000 Canadian a month.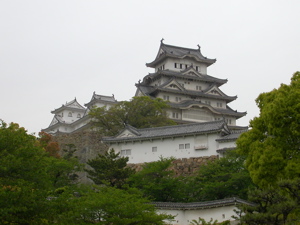 You can only really travel on the three set holidays. My advice is keep your travel plans modest especially initially. I spent a lot of money flying to Sapporo during Obon to visit my friend Blair shortly after I arrived in Japan. Once you decide if you are going to stay in Japan and the school is going to keep you, then you can blow money on plane fare. Travelling by train in Japan isn't too bad especially if you learn some tricks. However places to stay especially in Tokyo will cost you, make buddies with people in your training group and then visit them. I already had a network of friends and was able to get the odd floor. I visited Tokyo several times, once to write the GMAT. I didn't do much sightseeing there, mainly meeting people and shopping. Shopping in Japan is expensive especially for books and CDs which is all I like to buy.
I also visited Kyoto (highly recommended), Himeji Castle (also recommended) and Tokushima (which is where a classmate from UVic lived). Nara is the one glaring place I missed. I also went to Thailand and Cambodia after my time was done and I flew to Korea once to visit yet another friend for a weekend. You can make money working at Aeon. You have to curb your drinking and partying and eating out. You get your pay all at once, so some people tend to blow it then starve towards the end of the month, beware of that.
Return to email collection
.
Words and Images © Andrew "Muskie" McKay.
Last Updated: