One of my Favourite Quotations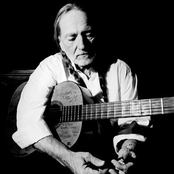 Willie Nelson:
And though I may not always be the way you'd have me be,
And though my faults may grow in number day by day,
Let no one ever say that I've ever been untrue,
I always loved you in my own peculiar way.
Willie Hugh Nelson (born April 30, 1933) is an American country singer, author, poet, actor and activist, originally from Abbott, Texas. He reached his greatest fame during the outlaw country movement of the 1970s, but remains iconic, especially in American popular culture. Nelson was born and raised in Abbott, Texas, the son of Myrle and Ira D. Nelson, who was a mechanic and pool hall owner. His grandparents William Alfred Nelson and Nancy Elizabeth Smothers gave him mail-order music lessons starting at age six. Read more on Last.fm.