My favourite songs
I've been carefully ranking my music collection in iTunes. I reserved five stars for my all time favourite songs, songs that changed my life, songs that I think of when I think of major iconic musicians. When I started using Last.fm I got the idea to listen to all my five star songs and 'love' them. Having transfered that meta info I could then access it using their API and a bunch of PHP code and make this, my latest greatest mashup.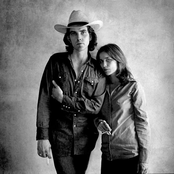 Guy Charles Clark (November 6, 1941 - May 17, 2016)[1] was a Grammy Award winning American Texas Country and folk singer, musician, songwriter, recording artist, and performer. He has released more than twenty albums, and his songs have been recorded by other artists including Jerry Jeff Walker, Jimmy Buffett, Lyle Lovett, Ricky Skaggs, Steve Wariner, and Rodney Crowell. Guy Clark won the 2014 Grammy Award for Best Folk Album: My Favorite Picture Of You. Read more on Last.fm
Dublin Blues is one of my favourite songs of all time. Joe Ely Rodney Crowell Jerry Jeff Walker Slaid Cleaves John Prine are artists similar to Guy Clark
Enough with the reading, try some listening. Perhaps you are interested in adding this to your collection.