Web Mashups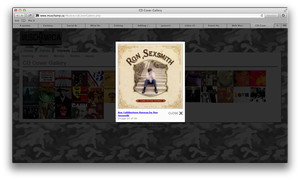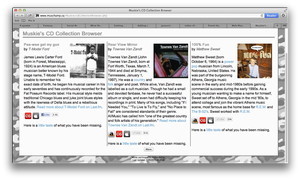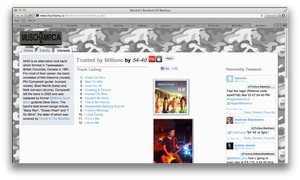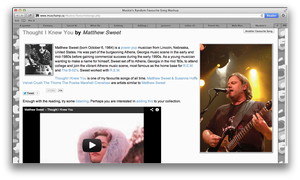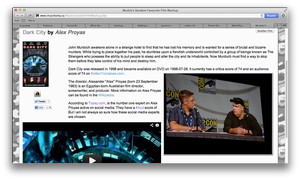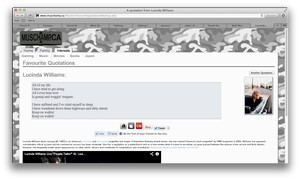 During my third lengthy period of post-Sauder MBA unemployment I made a bunch of web mashups using PHP and various APIs and web services. I used PHP as I knew it was available on my webhost, I'm not the world's biggest fan of PHP, there are better options available, but if you can leverage a large amount of existing code, for example all the open source code I link to below, even haters can build stuff. If you just want to steal my code and run it is in the following GitHub repository. Or you can actually look at what I built and read about how I did it:
Mashups in Chronological Order:
If you want to make web mashups you can use my code as I've made all the classes I created available. It is pretty much unsupported and definitely provided 'as is'. To use the entire codebase you will need to get some other PHP working and get permission to use the following APIs.
APIs I Used
PHP code to download
I still recommend these older instructions and following those steps to get mine and other people's code to run. I've put all my PHP code along with two other open source codebases that I had to modify and fix into a GitHub repository. That is where I will keep the most up to date version besides my live/development version.
After downloading the code from the GitHub respository you will need to download the following:
Finally older versions of my code are still on Muschamp.ca just in case... You should use the version in the GitHub repository over what I link to below: