My life and times in Prince George BC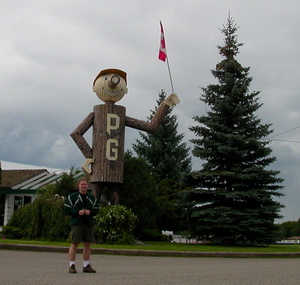 While doing my illfated MBA at the Sauder School of Business, I ended up in Prince George working briefly for Noratek Solutions.
In the course of my life I've lived in:
Vancouver BC
Duncan BC
Victoria BC
Yellowknife NWT
Calgary Alberta
Ottawa Ontario
Nurenburg Germany
Prince George BC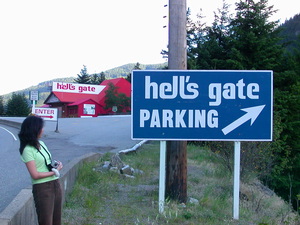 My near constant companion in Prince George was Danna Zhu. We were classmates at Sauder, we're working together at Noratek, we both live in the dorms at UNBC, and we are both going on exchange to Tsinghua University in Beijing China. She's also my Chinese tutor and new squash and foosball nemesis. It should be noted that she is married but not to me.
While in Prince George Danna and I and the rest of the Noratek staff entered a local golf tournament at the Yellowhead Golf Club. Mine and Danna's team came last, but I won the putting contest. There will be coverage online soon, but just in case I got some photographic evidence. You can see the disbelief on my face, I didn't even know I was in the running, I thought someone would sink the 25 foot putt. I also gave away my prize to my co-worker Mike who came second, which surprised many. What can I say, I'm a nice guy and I don't need a Roots golf bag. I'm not even a golfer, that was my first round in like ten years.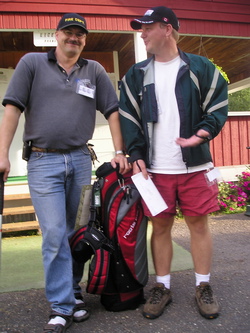 Prince George Links
Prince George #trending
Although I myself could care less, a new Prince George was born in July 2013. This lead to a lot of people looking for information about "Prince George" and "pictures of Prince George". According to Google Webmaster Tools a lot of people 'almost' came to this website, as before the naming of the royal baby this humble webpage ranked in the top 10 for a Google search for "Prince George". One of the images on this page still ranks, but I'm sure the papparazzi will put an end to that real soon.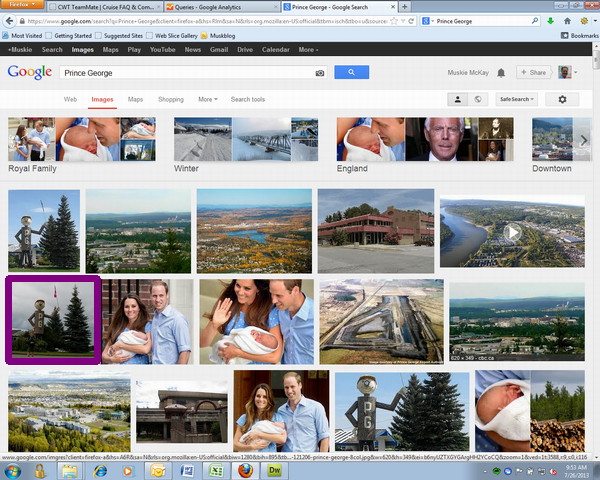 Words and Images © Andrew "Muskie" McKay.
Last Updated: